Ayla-sold for sport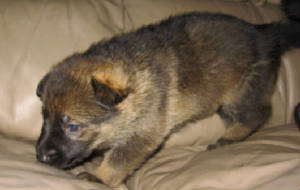 Ayla at 5 months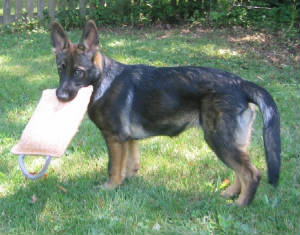 From Ayla's (Kayla) owner Phil:
She is doing great and getting big. She is 37lbs. now and still full of fire. Her tracking and obedience is going great. She's teething right now so we have laid off biting anything for a while. Her drives are still very strong and she is getting along great with tons of people and dogs. She is everyones favorite at the club. Her grips are absolutely amazing and she is completely unshakable. From gun fire, the whip, being pushed or pulled, loud noises, it doesn't matter, she won't let go of the sack or bite pillow.
I forgot to tell you that she has started with the police department and we have begun preliminary training for narcotics work. Her nose is unbelievable!

Arko-sport with Dennis Johnson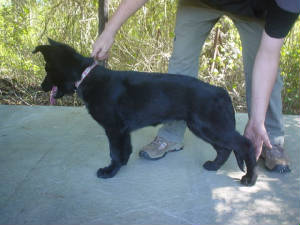 Arko MAY be available to the right sport home.
Achat-sold for sport/home companion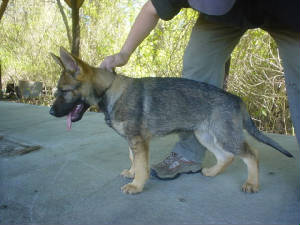 Aron Sold-Family companion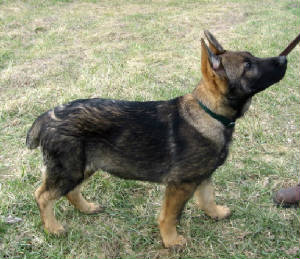 Atilla-Sold for AKC obedience/family companion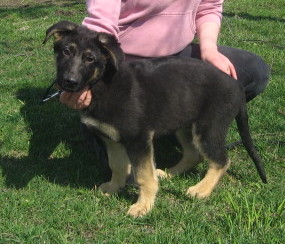 Acea-sold for sport/companion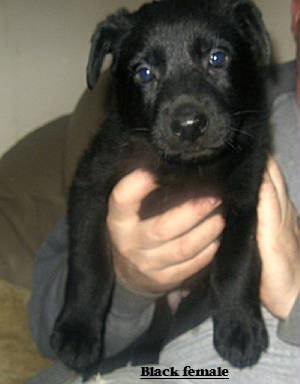 A small but quality German Shepherd breeder.